---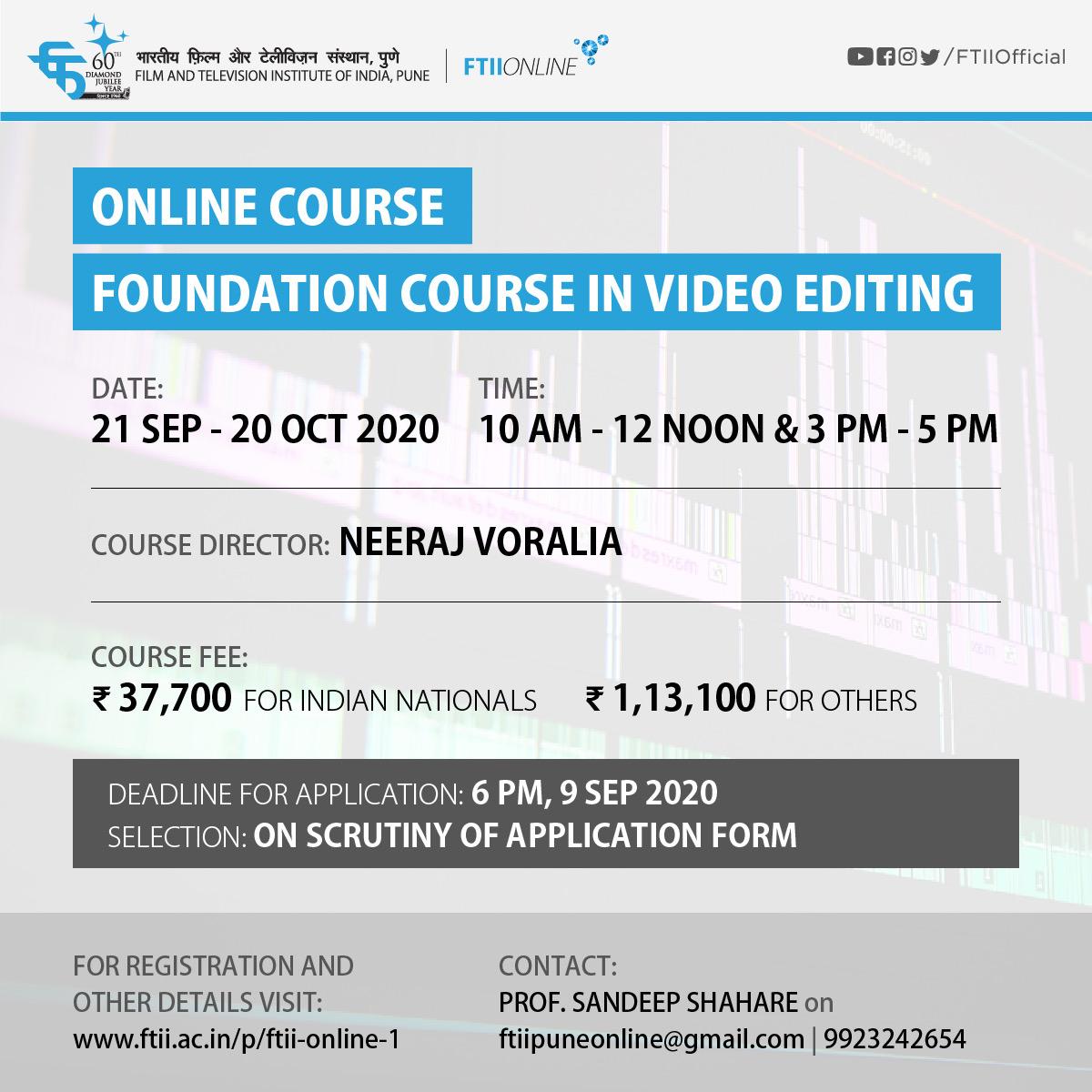 List of selected candidates Foundation Course in Video Editing (Online) from 21st Sept. to 20th Oct. 2020
| | | | |
| --- | --- | --- | --- |
| No. | First Name | Middle Name | Last Name |
| 1 | Aashish | | Pathare |
| 2 | Aravind | | Srinivasan |
| 3 | Arup | | Mazumder |
| 4 | Daanish | | Shastri |
| 5 | Deepali | | Sukhija |
| 6 | Dipannita | | Das |
| 7 | ESHITA | | Sharma |
| 8 | Kamya | Rajeev | Nair |
| 9 | Kumar | | Gaurav |
| 10 | Narendra | Singh | Rao |
| 11 | Sharad | Shivajirao | Mante |
| 12 | SHREY | | NAGPAL |
| 13 | Shreyatama | | Datta |
| 14 | Vaishnavi | Sanjay | Khandelwal |
NOTE: All above selected candidates need to transfer course fee of Rs 37,700/- in FTII Account on or before 14th Sept. 2020, by 2 pm.
Details of the FTII bank account will be shared in the email which will be sent on or before 11th Sept. 2020, 11 am. If any such email is not received by any of the above selected participant(s), may please communicate the same to
ftiipuneonline@gmail.com
Failing to transfer course fee within due date & time, offer of admission will be cancelled.